Mentoring 101: Learning
Whether hard or soft skills, if you are not learning you are losing out on expanding your mind and your career. Now more than ever everyone should be pushing to learn – ANYTHING! This is not another BS article highlighting non-actionable fluff and does include a collection of current findings as well as specific courses, tools, and certifications that you should look at to "upskill", "reskill", and grow.
FYI, this is a long article with tons of suggestions here's the breakdown:
Lesson #1: RIF: Reading is Fundamental
Lesson #2: Inner Learning – Who Am I?
Lesson #3: Focused Subject Matter Expert vs Expert Generalist?
Lesson #4: Staying Relevant
Lesson #5: Ultimate Guide to Learning Courses, Tools, Certifications, and Other Resources
Lesson #6: Certifications
Today and Tomorrow: The Changing Landscape of Colleges and Universities
Bonus: Hands-on Agile and Project Management Tools
Lesson #1: RIF: Reading is Fundamental
This is more than an 80's public service announcement; it is the #1 way for you to learn. If you think libraries are closed, think again. Many have advanced eBook and Audiobook services. Besides paid services like Amazon Books or Nook, you should check with your local library for free services like Freading, Hoopla, Overdrive/Libby, RBDigital, or even Freegal for free music.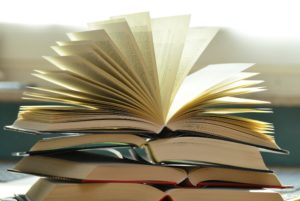 I had previously posted in my blog on a various books that I recommended to find a balance between both professional and inspirational reading. To further help you I'm sharing the full list of books that I have completed, am currently reading, and are in my queue to read. These are a collection of recommendations from some of the best mentors, brightest minds, and curated from top articles on personal growth.
Make reading your #1 2020 priority and have fun with it too! Make sure to share your books in the comments here.
Lesson #2: Inner Learning – Who Am I?
Understanding more about your character and values is critical to determining what you need to know to apply your strengths and align with your existing or new career path. As I say when mentoring, all recommendations and assessments whether from me or one of these online tools are subjective. The results should not be taken personally offensive as they are just guidelines to help you grow. The assessment answers are matched up against known categories, ones that should guide you to understand yourself.
You can do this by focusing on any of these self-assessment tests:
I like the depth of the 16-Personality and simplicity of Enneagram tests but will hit up HIGH5, as well as try to complete the full Crystal Knows profile assessment. Below is an example of Enneagram types which break down into nine types and are grouped into three center focus areas:
Feeling Center
Type 2: Caregiver/Helper
Type 3: Performer
Type 4: Creative/Romantic
Think Center
Type 5: Thinker/Observer
Type 6: Loyalist/Loyal Skeptic
Type 7: Adventurer
Instinctive Center
Type 1: Idealist/Perfectionist
Type 8: Protector
Type 9: Peacekeeper/Mediator
These are meant to help you focus on your strengths and values and not be judgmental. These assessments have detailed explanations and walk you through deep learning.
Here are my assessment results:
16-Personality Type: ENFJ-A – Protagonist / The Teacher
StrengthsFinder: Achiever – Relator – Learner – Intellection – Individualization
Enneagram: Type 8: The Challenger wing, Type 7: The Enthusiast, and a splash of Type 2: The Helper
DISC Type: Influencer (Id)
Kolbe: Fact Finder: 8 – Follow Thru: 6 – Quick Start: 4 – Implementor: 2
I highly suggest you take as many as you can and feel free to share your findings with me.
Lesson #3: Focused Subject Matter Expert vs Expert Generalist?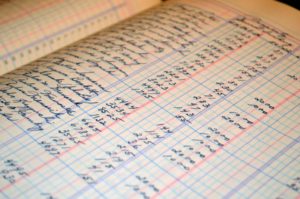 Several decades ago, I had to make a few choices. Which of three passions to pursue: woodworking, accounting, or computer programming. I decided to pursue accounting after receiving a partial scholarship but that did not last long. After my first semester in college I said: "Oh hell no, this is not for me." Before the advent of computerized returns, I pictured myself having to train or retrain myself each year to learn the new tax laws, the loopholes, and techniques and knew that accounting was not for me. I had a gut instinct that I should not put all my chips into one technology nor one discipline so I embarked on learning as much as I could with a degree in Management Information Systems. A few years out of college I started consulting and focused on creating technical solutions leveraging new technologies that I learned on my own.
I witnessed colleagues getting deeply entrenched in Novell Network certifications, cramming to learn every nook and cranny of the PMP certification acronyms, and going in deep to focus on being experts in their fields. I just did not see the value of rigid memorization of what I saw as common sense process maps and logistics, so I forewent the grind of becoming an "expert". About seven years into my consulting experience of building large scale systems, teams, and eventually driving results for a major startup, my manager shared some insights. He told me that I wasn't an expert Oracle developer but could get the job done. I wasn't an advanced web developer but never disappointed with delivery. And finally, I wasn't a hardcore networking engineer but could design, troubleshoot, and was dangerous enough to resolve even the smallest of latency issues. He finally summarized it and said, "Mel you have intangible talents and wide knowledge of a lot of topics, you're an Expert Generalist." To be honest, I was quite offended. Then some time passed and I became hyper-aware and accepting of his assessment and leveraged it during interviews. I would tell hiring managers "To be honest, I'm not an expert in anything, because the second I say I am, someone will prove me wrong. I'm an Expert Generalist with a history of creating complex and timely solutions; while building teams that can do the same."
This has been my motto for nearly two decades. I can now attest that while some of my colleagues have had tremendous success being SAP or TIBCO experts, I pride myself on being dangerous enough in those and many other technologies. That coupled with about ten different programming languages and hands-on exposure to what might be a hundred different vendor integrations has made me a multi-threat.
So, my advice to anyone looking to grow into an exciting career is to diversify your knowledge and continue to learn.
Lesson #4: Staying Relevant
Recently Peter Weingard, an NYU Marketing and Public Relations professor, invited me to speak to his C-Suite Perspective – Leadership and Integrated Marketing class. During our virtual fireside chat, I noted that the biggest shift in the relationship between the business/marketing side of the fence and IT for most mature companies was the crossover of marketing teams becoming more technical and technical teams becoming increasingly aware of the business impact. I also noted that while this wasn't true with most companies the adage of "shadow ops" that the business side was known for was starting to disappear. Partially due to the advent of senior leadership being at the table to discuss how to create minimum viable products and proof of concepts to quickly succeed (or fail). Much of this would be attributed to the acceptance of Agile or SAFe Agile within organizations but all primarily driven by the joint efforts to deliver business value in shorter increments. This is why you'll see a bonus section at the end of the article randomly highlighting free Agile tools. I hope that you will try to leverage one of these free tools to increase your knowledge of Agile methodologies and get a leg up on the competition.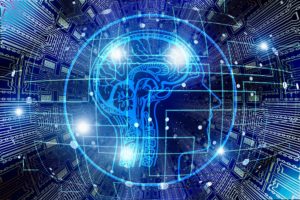 So, what other skills do you need right now? The most lucrative ones that I can attest to are the need for more Data Engineers and Artificial Intelligence modeling mindsets. These roles are not for the meek, but they are the most sought-after roles today. FastCompany recently outlined the five key areas that are in high demand * so I figured I didn't have to. The other key areas surround soft-skills and being a search engine maestro. Below are excerpts from the article:
ARTIFICIAL INTELLIGENCE "specialists as the number one emerging data job in the future." *
PROBLEM-SOLVING/CRITICAL THINKING "37% of employers cited problem-solving and critical thinking among the top soft skills that candidates were lacking." *
DATA ANALYTICS "Data science and machine learning-related jobs, taken together, represent 5 of the top 15 growing jobs in America today." *
EMOTIONAL INTELLIGENCE "demand for emotional skills across all industries in the United States will grow by 26% between 2016 and 2030." *
DIGITAL/SOCIAL MEDIA MARKETING "Specialists who are experts in search engine optimization (SEO), search engine marketing (SEM), and email campaigns are in high demand." *
So while being an analytical mind may not be your cup of tea, learning tools like Tableau and Microsoft's Power BI will give you an advantage. If you can't stomach those then I would focus on the soft-skills to round yourself out. For those of you with the means or can get reimbursed by your employer, please do take advantage and start taking classes.
Lesson #5: Ultimate Guide to Learning Courses, Tools, Certifications, and Other Resources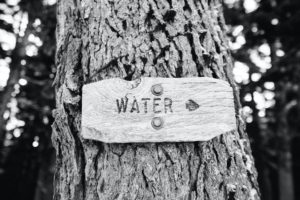 What I've done is take my collection of technical, data science, marketing, product, and various course and links and create what I'm calling the "Ultimate Guide to Learning". You can find over 80 mostly free courses, tools, and articles that will help you build your skills in the areas you would like to focus on. Here is where you will find topics Automation to Virtualization, from Agile to Social Media and so many in between.
Please note while most free classes are great, but you will probably need to pay an accredited institution to take the certification exams. I do not necessarily subscribe to getting certifications unless my employer is willing to pay for it…
I look forward to getting even more contributions to my list, so do not hesitate to post them in the comments or message me.
Lesson #6: Certifications
If you are ready to invest in your future or can get reimbursed by your company, you should look for one of the certifications below. For technical path certification I would highly recommend subscribing to Linux Academy and for Scrum/Agile see if you can get ScrumAlliance training and certification.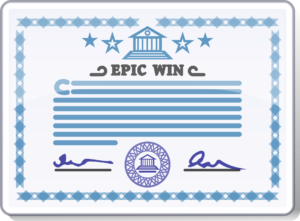 CCISO: Certified Chief Information Security Officer
CCSP: Certified Cloud Security Professional
CEH: Certified Ethical Hacker
CIL: Certified Innovation Leader
CISA: Certified Information Security Auditor
CISM: Certified Information Security Manager
CISSP: Certified Information Systems Security Professional
CKA: Cloud Native Certified Kubernetes Administrator
CKAD: Certified Kubernetes Application Developer
CompTIA PenTest+
CompTIA Security+
DCA: Docker Certified Associate
Google Cloud
ITIL® for IT service management
Microsoft Azure, DevSecOps, Servers, etc.
OMCP Certification – Digital Marketing Certification and Standards
Pragmatic Certified Product Manager: Foundations, Focus and Build
Pragmatic Certified Product Marketer: Foundations, Market, Launch, and Price
Pragmatic Certified Product Master: All seven courses
Pragmatic: Essential Data Tools, Practical Machine Learning, Advanced Machine Learning, or AI with TensorFlow and Keras
PRINCE2® for project management
RESILIA® for Cyber Resilience
SANS GIAC Security Essentials – GSEC
Today and Tomorrow: The Changing Landscape of Colleges and Universities
Digital learning has been around for a while and it is now being tested to the utmost scale and the changing face of traditional learning institutions is being greeted with mixed results. Questions surrounding partial refunds, getting the true college experience, to the value of hands-on versus an all-digital experience are now top of mind.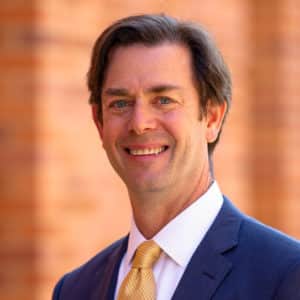 Howard Miller, CIO of UCLA, told me that he is making deeper relationships with faculty and students for a slew of new needs and solutions in our new 100% virtual learning landscape. He noted that existing face-to-face processes needed to be digitized and has seen an increased appreciation for his team's ability to pivot in days to build out, train, and support the required virtual landscape to keep UCLA moving forward. A landscape that we could not have conceived of three months ago.
But how will this pandemic impact the nearly 4,000 two-year and four-year schools that reach nearly 20 million students? Schools that "generated about $650 billion in revenues in 2016-17, and in some states, like California, Iowa, and Maryland, they are the largest employers" ***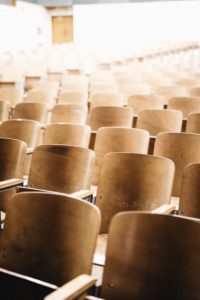 There are many speculating the closure and downfall of many institutions, some are tinkering with making a stand to open in the Fall, while others consider the health recommendations to stay closed. Students are now forced to find different ways to learn, stay relevant, and find different sources of on-the-job training.
Miller went on to say that education has typically seen a boom during most economic dips as the masses move to reskill. I surmised that we will need to see if digital learning will make up most of the classes and change the physical landscape of higher learning for years to come.
Are you preparing yourself or your children for the new age of learning? Let me know how you have been impacted or how you feel.
Bonus: Hands-on Agile and Project Management Tools
These days all roles are currently entrenched into online tools to help manage projects and teams. Below are some of the industry-leading online services that offer free accounts. These are meant to help you get the fundamental understanding of these tools when combined with the proper training. The easiest tools to understand are the Kanban-style ones like Trello and the most complex with the deepest learning curve being Jira. All have their benefits in usage, integration, and flexibility.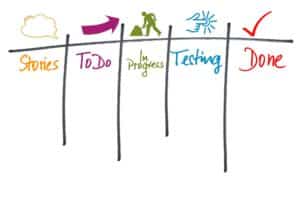 Asana, Bitrix24, Clickup, Jira, Pivotal Tracker, and Trello all have free or virtually free offerings, and most give you a great Kanban-style interface. They also have extensive coverage with browser extensions and are extremely well-vetted tools. Asana and JIRA are powerhouses in their respect. Asana has some great team and project features; JIRA is a great SDLC toolset and both are free and affordable for small teams.
* FastCompany – 5 essential skills to expand your job prospects after coronavirus – April 24, 2020
** HR Business Partners – KOLBE ASSESSMENTS
*** The New York Times – After Coronavirus, Colleges Worry: Will Students Come Back? – April 15, 2020