About Mel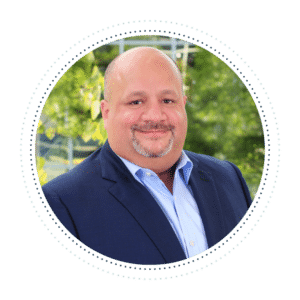 Hi, I'm Mel aka Mr. Tech.  Welcome to my site!!!  Here's a little bit of the crazy that I do.
First, I build the teams that make or save companies money and have successfully navigated through the IT drama for the past 25 years.  From application development, eCommerce, to backend data integration and everything in between.  And yes, that includes cybersecurity, infrastructure, and fraud management.
My superpower is in my learned ability to create a culture that is empowered, shielded, and responsive to radical context switching by building a modern, collaborative and agile environment.  I've done this by partnering with the business to create scalable and affordable technology solutions; even when resources are constrained, and timelines appear to be unattainable.
My experience spans Financial Services, Media Agencies, CPG, Manufacturing, and startups including:
Pepsi
T-Mobile
Priceline
Publicis Groupe
Synchrony Financial
Lowe's
eMusic
Bank of America
OmnicomGroup
Mercedes-Benz
AT&T
Cenveo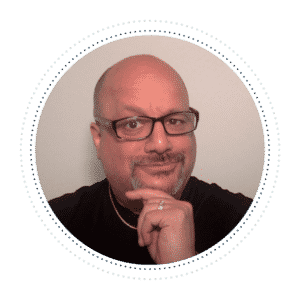 I'm a mentor and coach who attracts, retains, and develops high-performing talent.
I'm an Advisor for HMG Strategy Financial Services, Pace University's Cybersecurity Board, Vation Ventures, Tech Impact, as well the startup Reshuffle.  I also take pride in working with companies and volunteering to help nonprofit groups as a fundraiser, moderator, speaker, and mentor.
For all my tech geeks, just know that I've managed all the major cloud providers, many of the mainstream and legacy development languages, and am a huge supporter of real Agile management.  I've also led security, risk, and, audit assessments for PCI-DSS, NIST, ISO 27001, NYS DFS 500, SOX, HITRUST, HIPAA, CFPB, OCC, M&A, divestitures, AML, and compliance reviews.
Head of IT & Security – Getaround
Tasked with IT and security operations, M&A integration of Drivy (France) and Nabobil (Norway), revamping five independent development platform pillars. Support over 5M users and 20k connected cars, more than 700 workers/contractors, two BPOs, and independent contractors in Canada, Mexico, Madagascar, and the Philippines.  Established compliance and security programs to meet SOX, SOC 2, TISAX, ISO 27001, NIST, and CIS requirements implementing MDM, MDR, CDR, EDR/XDR, SIEM/SOAR within 90 days
Founder – Elite Technical Concierge
Fractional CIO and Security Services for Enterprise, SMB, Boards, & Startups.  Leverage over 25+ years of experience across Financial Services, CPG, Manufacturing, Startups, and Media Agencies to help you build a culture that delivers.
Pace University Cybersecurity Certification Program – Advisory Board Member
Partnership with Cyber Intelligence 4U, Pace University is offering professional certification programs in Cybersecurity.
Tech Impact – Advisory Board Member

A nonprofit on a mission to use technology to better serve the world.
Speaker – Oracle Cloud Day: Understanding the Persona of the Underserved and Unbanked by Using Oracle Cloud Tools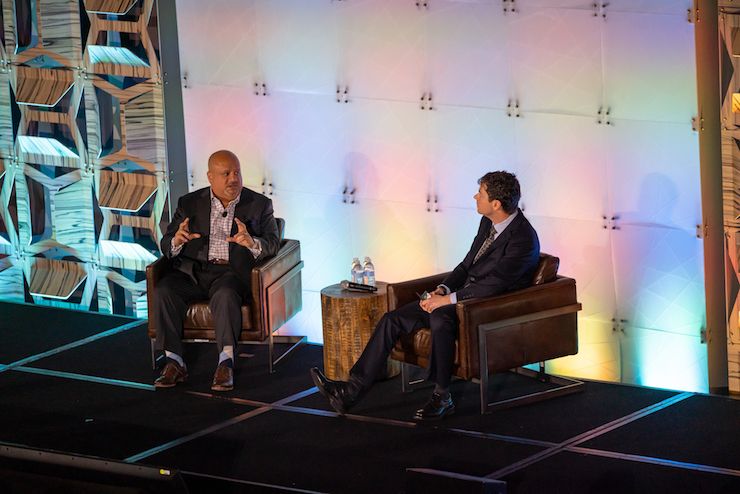 Honored to present at Oracle Cloud Day 2020 in New York and work with the Oracle Hubsters to create a personal project showcasing how to use publicly available data with their Autonomous Database and Machine Learning cloud solution.
Advisor – Fashion Your Passion Podcast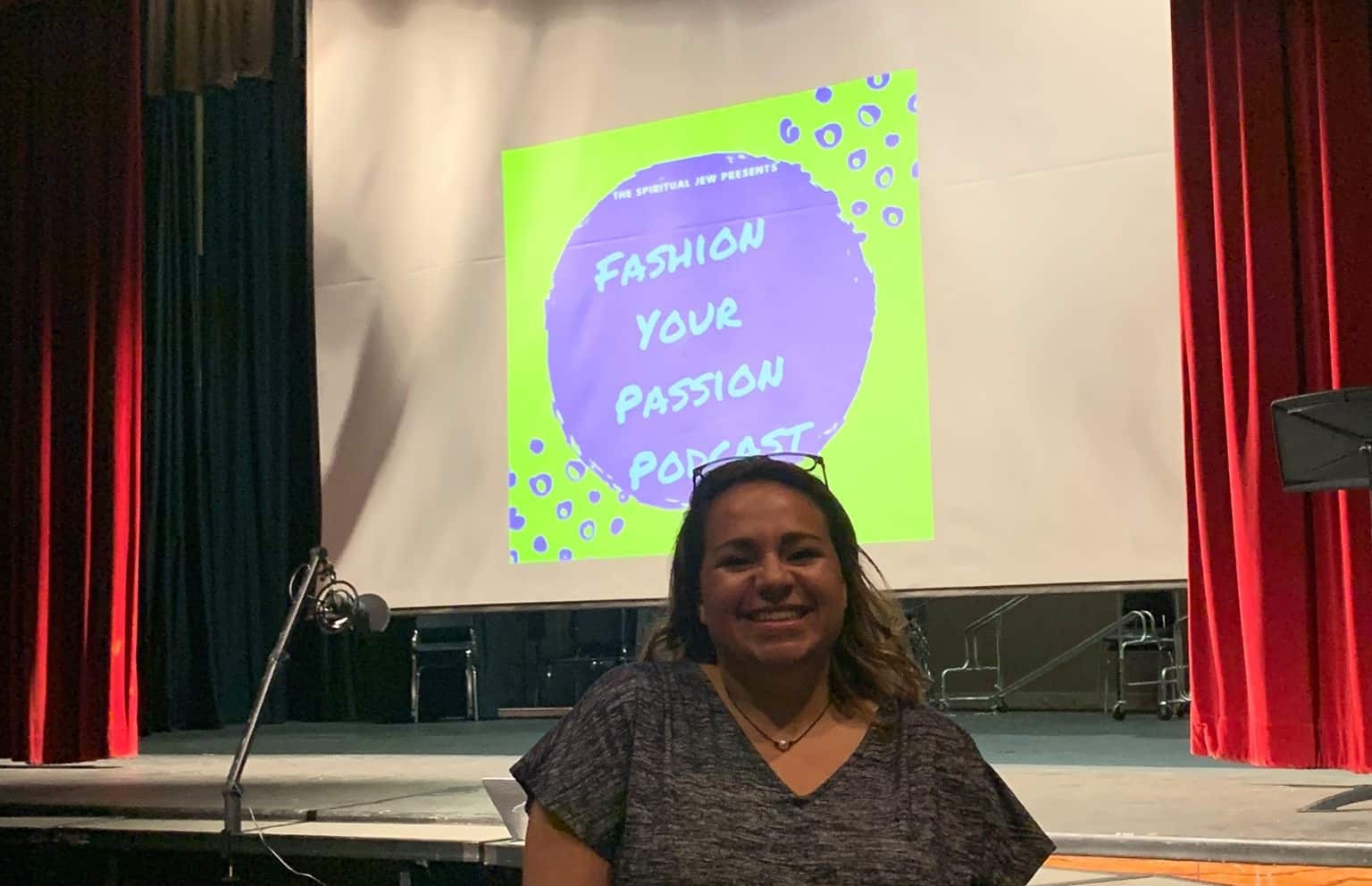 HMG Strategy – Advisory Board Member

HMG Strategy is the world's leading digital platform for connecting technology executives to reimagine the enterprise and reshape the business world. Our regional and virtual CIO and CISO Executive Leadership Series, authored books, and Digital Resource Center deliver unique, peer-driven research from CIOs, CISOs, CTOs and technology executives on leadership, innovation, transformation, and career ascent. The HMG Strategy global network consists of over 400,000 senior IT executives, industry experts and world-class thought leaders.
Patent #10,257,301 – Systems and methods providing a drive interface for content delivery
Systems and methods which provide a drive interface for delivery of various content to consumers of the content are described. Embodiments provide access to content shared by a content provider using an interface emulating a disk drive local to the consumer. In operation the user accesses content shared by a content provider using a drive interface content delivery platform of embodiments herein as if the user were accessing content on a local drive. The drive interface of embodiments is branded in correspondence to the content or content provider. Drive interface content delivery platforms of embodiments employ a "push" type content delivery technique whereby content is actively delivered to the consumers under the control or at the initiation of the content provider. Embodiments may additionally provide push delivery of content through web based interfaces and application interfaces.
Vice President, IT Enterprise Credit Initiatives Program Manager – Synchrony
After successfully managing the PayPal and eBay portfolio I was promoted to lead several Enterprise Credit Transformation Initiatives with Account Management Fraud and Credit systems, Authentication-as-a-Service (AaaS), and Robotic Process Automation (RPA). In short term we delivered on top corporate initiatives with a focus on key ROI metrics to increase sales, collections, and decrease fraud. I managed cross-functional teams to run Scaled Agile (SAFe) Program Increments, waterfall projects, and several technical workouts as well as architect enterprise solutions and deliver consistent value on a quarterly basis.
Patent #9,465,521 – Event based media interface
Systems and methods which provide an event based media interface operable to organize digital media content for presentation to a user based upon predefined events are shown. A user may define an event epoch, such as may comprise an event designator, temporal criteria, location criteria, content criteria, etc., whereby digital media content associated with the event epoch is organized into an event collection. Various aspects of the event collection, such as relative event significance level, sharing scope, contributor group, etc., may be used to facilitate control with respect to the event collections of event epochs of embodiments herein. The event content of event collections herein may comprise digital photographs, videos, sound files, documents, etc., alone or in combination. An event gallery may be utilized to provide a user interface in which event content of one or more event collection is presented.
Vice President, IT Client Program Leader – PayPal/eBay – Synchrony

Hired to rebuild and expand the PayPal and eBay relationship and portfolio by leveraging my eCommerce, digital integration, SaaS, and payment gateway experience. I was successful in teaming up the Synchrony teams to restructure the program delivery pipeline and gained the trust of senior PayPal leadership which eventually lead to extending and increasing technical integration. As the program lead, I was able to manage five product releases in 18 months, a full year ahead of schedule. We were able to build up the existing portfolio by 33% to $4B, while supporting the $7.6B PayPal Credit portfolio RFP win, with a combined 12M active customers, and then landing a new direct eBay contract. I had directly managed two IT project managers, collaborated with business, credit, and marketing teams as well as managed over 60 resources across enterprise IT teams for baseline and CAPEX projects budgets up to $6M per year, coordinating with multiple Agile, QA, Cloud, enterprise platform, and networking teams.
Patent #9,298,758 – Systems and methods providing media-to-media connection
Systems and methods which provide direct connections between digital media content are shown. Embodiments provide media-to-media (MTM) connections which directly and autonomously couple digital media content files. The MTM connections of embodiments facilitate enhanced digital media content use, such as to provide simultaneous presentation, coping, and/or manipulation of multiple digital media content files which are connected when a user accesses one such digital media content file. MTM connections provided according to embodiments of the invention may be one-to-one, one-to-many, many-to-many, and many-to-one as well as unidirectional or bidirectional.
Internet Retailer's B2B eCommerce Marketer of the Year for Lightning Label
Patent #9,183,232 – Systems and methods for organizing content using content organization rules and robust content information
Systems and methods which provide organization of content using robust content information to enable presenting content to a user organized in a highly relevant way are disclosed. According to embodiments, a user does not control the organization of the particular content (although the user may establish some level of preferences), but rather content organization rules may be autonomously applied through analysis of robust content information and provide content organized in a thematic organizational structure which is highly relevant to the user. Such content organization rules may identify content connection points which are not readily apparent, but which nevertheless provide a collection of content which is relevant. Such content organization rules may operate to provide organization of content related through a thematic thread, such as may comprise a temporal aspect, a geographic aspect, a subject matter aspect, a content file aspect, a setting aspect, a general aspect, and/or the like.
Vice President of IT, eCommerce Systems – Cenveo

Cenveo (NASDAQ: CVO) is a world leader in the management and distribution of print and related offerings. A $3 billion company with a long history of delivering print, packaging, labels and envelopes for B2B and B2C clients. The company encompasses 30 facilities across the U.S., as well as manufacturing operations in Asia, South America and Central America. I was brought on to provide full digital transformation guidance to build out the eCommerce and content management systems. After a brief assessment I had developed a multiyear strategy to rebuild all existing development processes, create a services layer, and consolidate decades of disparaging technology integrations inherited from years of mergers. I developed a "Cloud-First" strategy with the objective of architecting advanced systems to leverage pure cloud services, focusing on tenets such as high availability/fault tolerance, enhanced performance, cost optimization, and serverless design. Established Agile, TDD, BDD, and DevOps best practices. Built the first ever Cloud and DevOps focused team in Cenveo, consisting of cloud engineers, system administrators, automation engineers, and application administrators/SMEs.
Senior IT Director of Product Development – MiMedia.com

MiMedia is a personal cloud startup. It's the digital home your memories deserve, finally. All the photos, videos, music and files you care most about in one awesome spot – safe, organized and accessible always on all devices. Led the Product and Technical Development efforts for this media-based startup.  I worked with the core leadership team managing acquisitions, development, support, and UX/UI efforts to revamped web presence and mobile product offering.  Provided C-Suite guidance with regards to reducing marketing, development and management costs.  Provided DevOps and Scrum Product Owner expertise, vision, and mentoring in collecting management requirements, customer feedback, industry best practices, and user experience enhancements establishing and leveraging Agile and DevOps methodologies. Managed budgets, requirements, and technical guidance for over 40 employees and vendors.
Co-Founder/CIO – General Knot

General Knot & Co. ties, bowties and men's furnishings handmade in the United States in limited run, vintage, and other fabrics.
CTO/Director of Technology – GO! Productions/ C2 Creative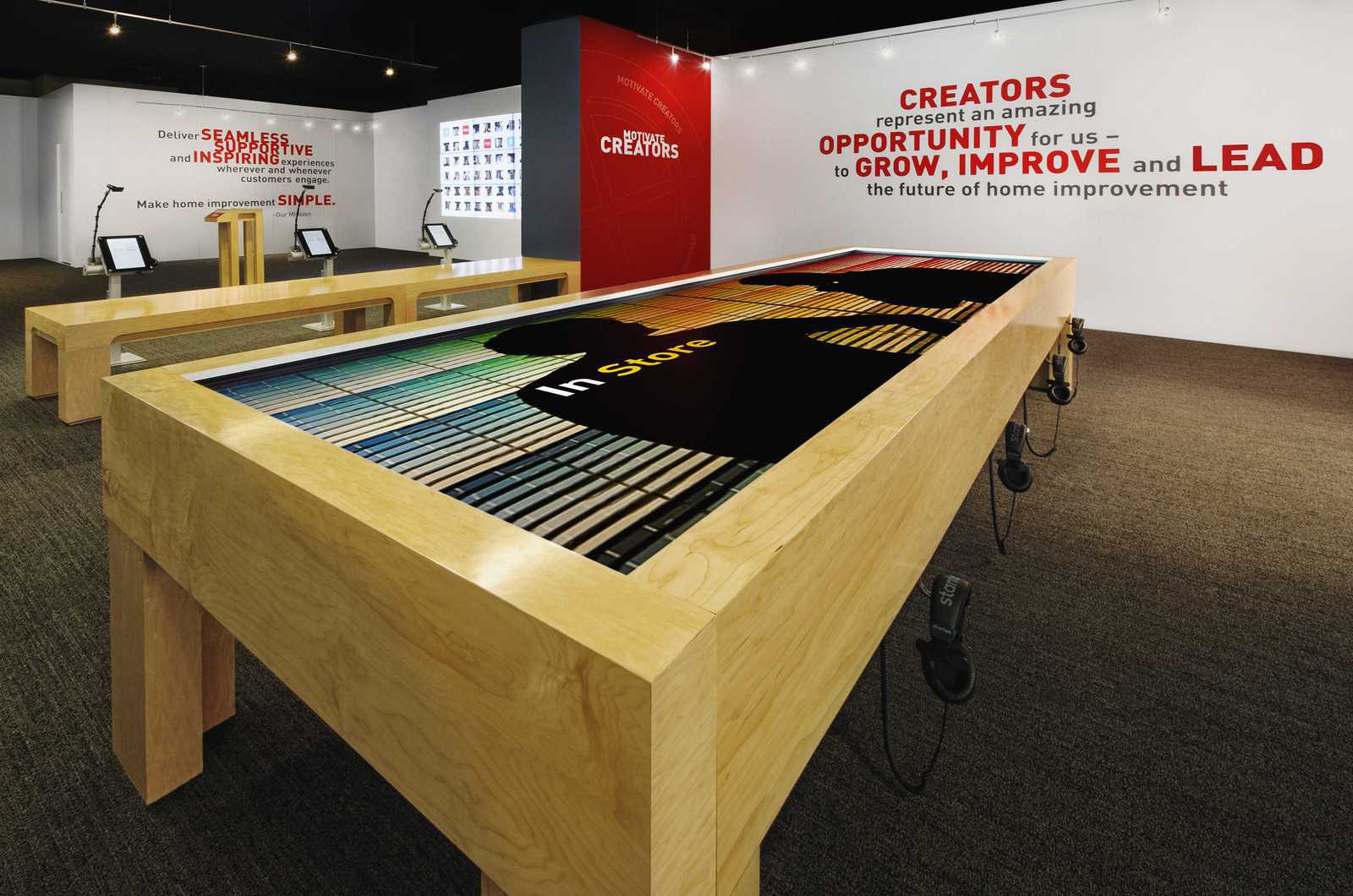 GO! and C2 Creative are Omnicom digital media/events agencies focusing on strategic communications hyper-focused on experience design.  They shape perceptions, memories, and desires to create transformative business value for our clients. They develop smart content and strategies to bring out the best in experiential programs and portfolios. Was hired to work with the business development team to provide budgeting, sales support, hands-on development, and technical oversight of several major client including mobile applications, digital installations, and interactive web deliverables.  Working with the design and business development team we pitched, architected and managed several marketing, contest, social media and event specific digital RFP solutions for varying clients including T-Mobile, Mercedes- Benz, Bank of America, Lowe's, Sharp, Thomson Reuters, Outdoor Channel, Daiichi Sankyo, Cigna, FISERV, and Digital Globe.  In doing so I managed budgets, requirements, and technical guidance for over 100 employees and vendors.
Director of Client Engineering – eMusic.com

eMusic, a music subscription startup, was the first digital retailer to sell DRM-free downloadable audiobooks in the MP3 format. eMusic's store has more than 12 million tracks supporting 50M users and 800k daily downloads. Joined this start up to rebuild their customer tools to integrate and download the eMusic catalog and then moved into managing the developer integration with custom API interfaces.  I was a hands-on developer and managed all aspects of cross-platform (Microsoft, Mac, Linux) desktop software design, programming, and implementation from initial design concept and budgeting to final delivery and upgrades for this leading internet music provider.  After creating two versions of the desktop software I moved to coordinating external developer REST API interfaces, creating and managing documentation, and was instrumental in assisting business development and developer relations.  Oversaw teams of multi-discipline professionals in technical support, product release, customer service, internal database/desktop coding, and ongoing feedback.
Consultant – Senior Developer/Senior Project Manager – PepsiCo
Was brought in to manage the rollout and development updates of a newly created marketing intelligence system to support multi-million-dollar business development initiatives and within days was assigned and successfully delivered on the company's largest data warehousing and reporting project for Walmart and Sam's. I also managed the updates to the customized marketing intelligence system and rewrote the Tricon (Taco Bell, KFC, and Pizza Hut) equipment order system. Created workflow recommendations, schedules, budget estimates, as well as functional requirements and detailed documentation. Worked with management to forecast annual budgets and led external vendor interviews and on boarding to new projects. Managed requirements and provided technical guidance for over 30 employees and consultants.
Software Engineer Lead – Priceline.com
Joined the startup as a consultant the week they IPO'ed and shortly afterward converted to a full-time position.  I was able to successfully analyze, enhance, maintain, and monitor three of four critical business systems and successfully ensured full Y2K cutover.  Conducted technical interviews, training, and provided project guidance for over 40 employee and consultant resources.